Today a
train
has travelled under the bridge for the first time as part of a three month testing period in the new twin metro railway tunnels.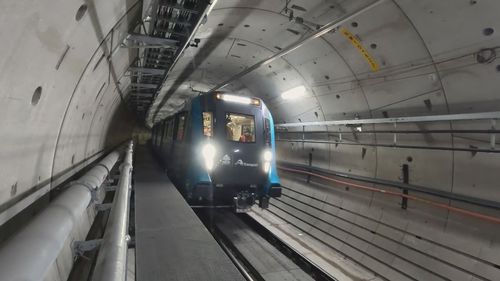 The train went through the tunnel at the conservative pace of 25km/h but there are plans to move into "high-speed testing" when the locomotives will top 110km/h.
Sydney Metro CEO Peter Regan said testing would continue throughout 2023 and passenger testing would begin in 2024.
"Each train will also undergo acceleration and…